ABOUT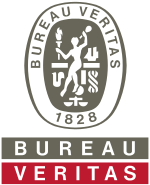 ---

STRATEGIC LOCATION
Industrial port of Altamira, México

BASIC SERVICES
Ships and barges loading/unloading 12,000 MT/day

Truck, hoppers railcar (gondolas) loading unloading

In bond area

OWN DOCK
150x15 meters dock

12.5 meters deep (draft)

Maximum overall ship length 225 meters

Ships up to 60,000 metric tons

3 granty cranes
---

STORAGE WAREHOUSE
Grain warehouse : 70,000 Tons capacity

Mineral warehouse: 50, 000 tons

Storage yards: 15,906 m2

PRODUCTS
Corn, sorghum, wheat, soybean, DDGS, oilseeds and sugar

Chemical/fertilizer

Minerals

TOTAL EXPANSION AREA
15,906
m2
---
POLÍTICA DE CALIDAD, SEGURIDAD, SALUD EN EL TRABAJO Y MEDIO AMBIENTE
At TMA we provide services for loading, unloading and storage of bulk products, committed to meeting the needs of our clients and comply with the legal requirements applicable to our company.
Through our Comprehensive Management System, we continually improve our processes, contributing to Safety, Care Environmental and Health of our staff, based on the responsibility of each and every one of us who work in this Terminal.
SCOPE OF SGI
The Comprehensive Management System for the Environment, Safety and Health at Work Terminal Marítima de Altamira, S.A. de C.V., It is applicable to the storage, loading and unloading services of Bulk products in general, which are carried out in the operational, administrative and immediate facilities of Altamira Maritime Terminal in the Port of Altamira, Tamaulipas, Mexico.