About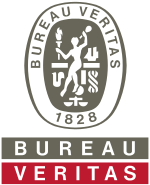 ---

STRATEGIC LOCATION
Industrial port of Altamira, México

TRUCKS AND RAILCARS SERVICE
Loading and unloading trucks

Dedicated pipe lines by product

OWN DOCK
12 meter draft

Ships length: 180 meters

Ships capacity: 40,000 DWT

Unloading rate up to 500-800 MT
---

SERVICES
In bond services

Daily computarized control system

Dedicated tanks and pipe lines by product

OPERATING MODES
Tanker

Barge

Trucks and railcars

STORAGE TANKS
Tanks of different capacities 2,550 m3 and 5,100 m3
---

CHEMICAL/PETROCHEMICAL PRODUCTS


VARIOUS SERVICES
Heating

Scale

Volumetric metering

Available land to growth
TOTAL STORAGE CAPACITY
140,000
m3
---
QUALITY, SAFETY, AND HEALTH POLICY IN WORK AND THE ENVIRONMENT
At OTM we provide Storage services for Chemical Products, Petrochemicals and derivatives, committed to satisfying the needs of our Clients and applicable legal requirements to our company.
Through our Comprehensive Management System, we continually improve our processes, contributing to Safety, Care Environmental and Health of our staff, based on the responsibility of all of us who work at this Terminal.
SCOPE OF SGI
The Comprehensive Management System for the Environment, Safety and Occupational Health of Operadora de Terminales Marítimas S. A de C.V., is applicable to storage, loading and unloading services of Products, Chemicals, Petrochemicals, and their derivatives, which are carried out in the operational, administrative and immediate vicinity of Maritime Terminal Operator in the Port of Altamira, Tamaulipas, Mexico.
Certifications
ISO 45001
ISO 14001
ISO 9001